*I'm not sure why my hot links aren't displaying the photos. Click the link below if you'd like to see the match photos.
http://www.vegasshooters.com/forum/show ... ts-9-11-11
MACHINE GUN MATCH 09/11/11 TONY DEE
This was the first match of the season and the gun gods were not kind to us today. It was hot with no breeze and a large turnout. We were not on our regular range because of the USPSA Nationals. We had to set up on range 10 and because the club staff changed our bay on the morning of the shoot we were on a different bay than you guys were notified to show up on. Sorry about that. I hope that this will not happen again. This was a Subgun Only Match and used all steel cowboy targets. We used three shooting positions. The range was reset for the second run with a different setup. The match looked simple but proved to be very tricky and several penalties were incurred. Everyone also seemed to have an excess of malfunctions. (I know we did) . We also started a new .22cal class and had 6 shooters. A two man team event followed the main match. Next month we will be on our regular range and I will notify you all on what the format will be. The match will be on October 9th at 0900. Setup at 0800. Be sure and visit our website at
http://www.vegasshooters.com
for pictures of the match.
OPEN CLASS
SHOOTER GUN TIME PLACE
Tom Wright Max 31 62.35 1st "A"
Andy Wade M16 9mm 69.84
Ben Post MP5 80.74
Irv Falkoff MP5 82.46
Craig Jackson MP5 84.35 1st "B"
Greg Ricks MP5 89.59
Ronnie Dillion Max 31 91.71
Tim East MP5 93.70
Scott Callahan MP5 99.55
George McAlpine STEN 115.16 1st "C"
John Wylie Jr. UZI 117.13
Doug Rakich Sterling 137.28
Sam Salvo STEN 155.44
Jack Wylie Sr. UZI 167.73
Otto Matic UZI 216.12
STOCK CLASS
Jason Davis M11 59.31 1st "A"
Wyatt Rakich Sterling 69.89
Robin Lancaster Thompson 74.31
Ben Post MP5 77.31
Dave White MP40 89.80 1st "B"
Andy Wade Sterling 91.15
Larry Cicoria Sterling 99.38
Paul Tapar M11 104.56
Richard Jones MP5 108.45 1st "C"
Johnny Dodson STEN 110.15
Scott Callahan M16 112.63
Matt Adams UZI 126.45
Jane Dee Beretta 38A 132.02
Gladys Tapar M11 207.45
.22 CLASS
Matt Adams AM15 46.26 1st "A"
Richard Jones American 180 52.82
Johnny Dodson Norrell 73.26
Irv Falkoff Buzzy 75.20
Jane Dee AMI (DOA) DNF
TEAM EVENT
1st 2nd 3rd 4th 5th 6th 7th
5.31 6.16 6.22 6.24 6.65 9.66 11.79
Tom Andy Ronnie Jason Paul Johnny Tim
Otto Robin Toad Ben Dave Craig Matt
Godfather shooting his M-16 with a Ciener conversion in the inaugural .22LR class.
I think it's a great idea based on the number of people who own full auto .22s or conversions for their guns and I hope there's enough interest to keep it going.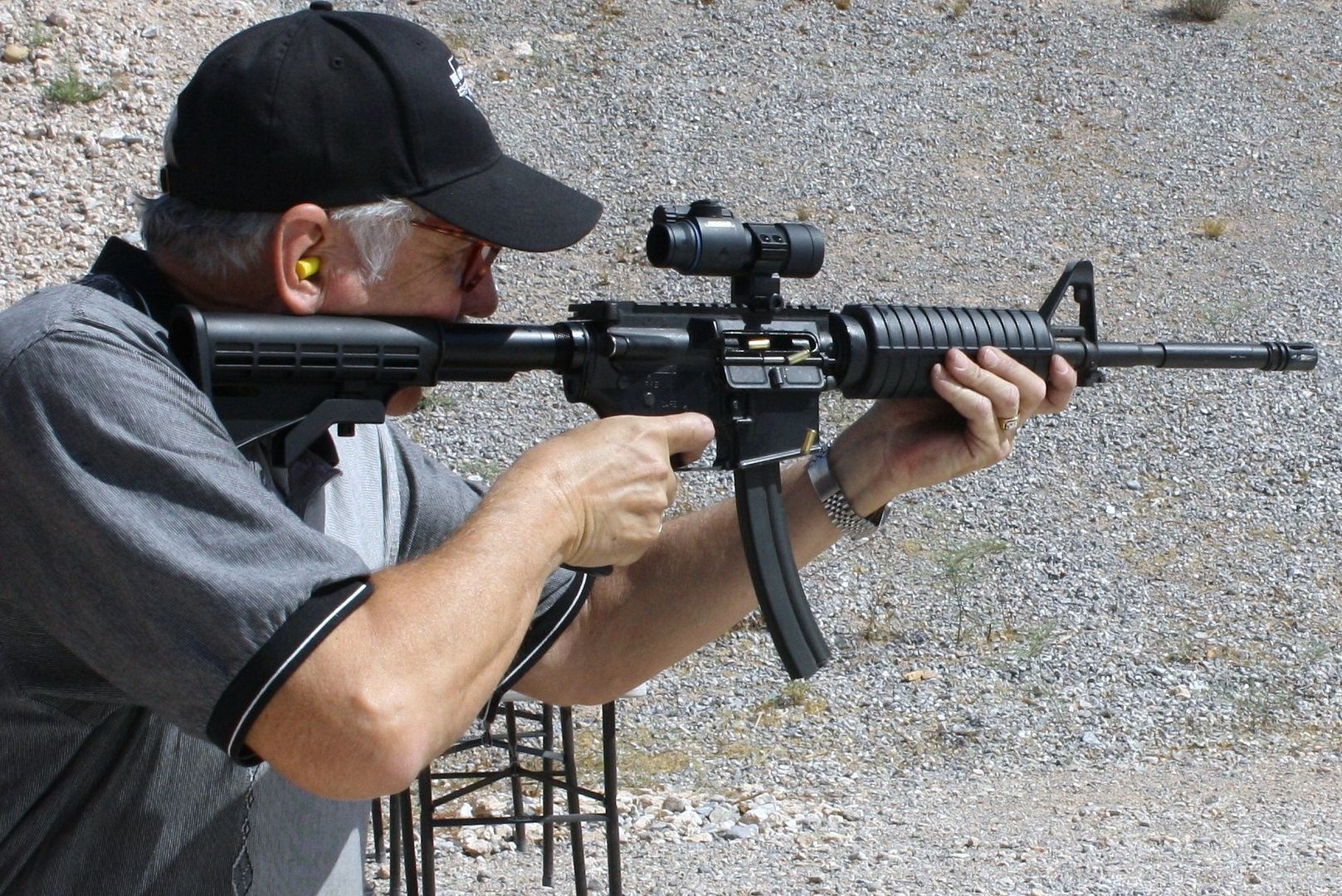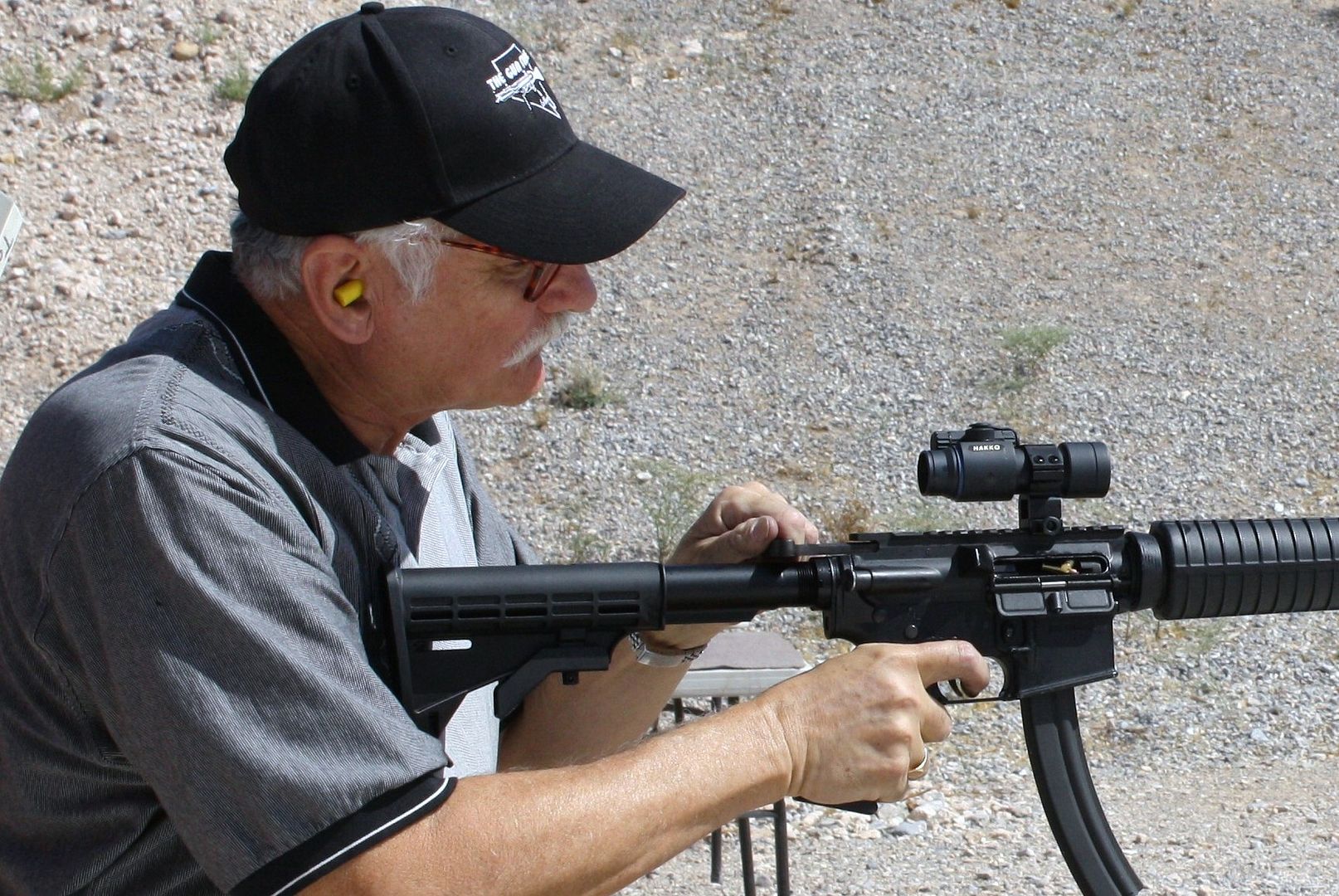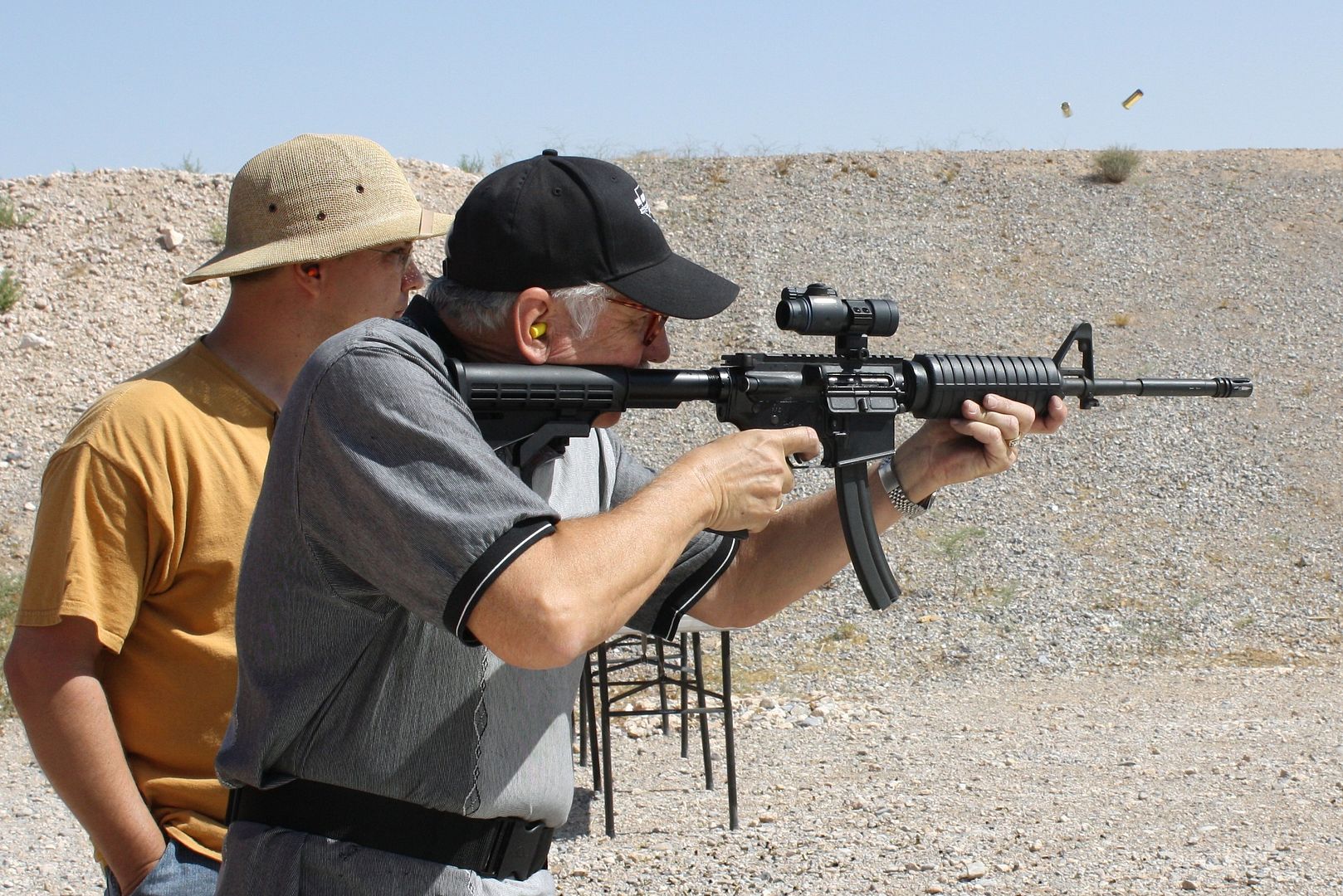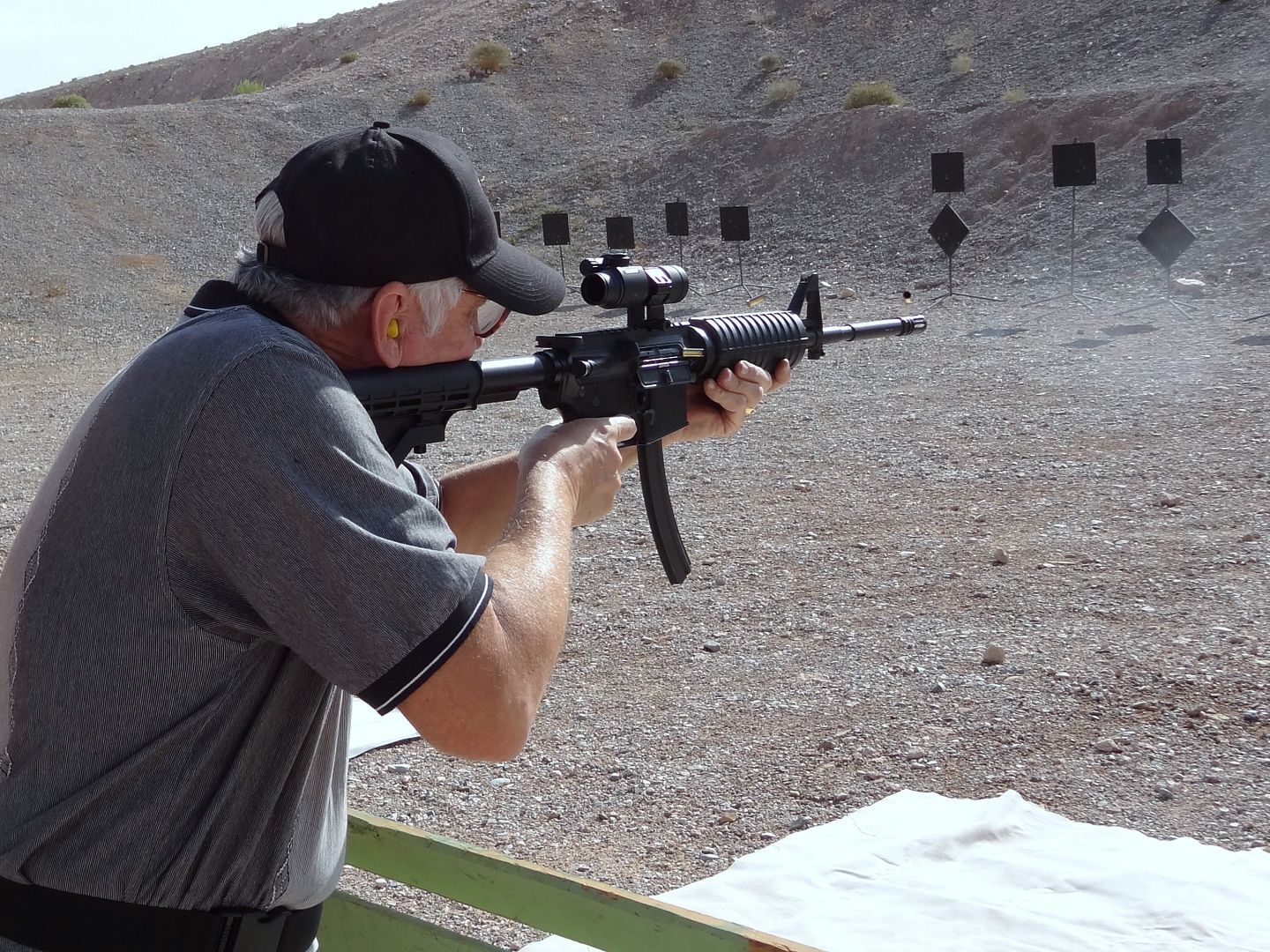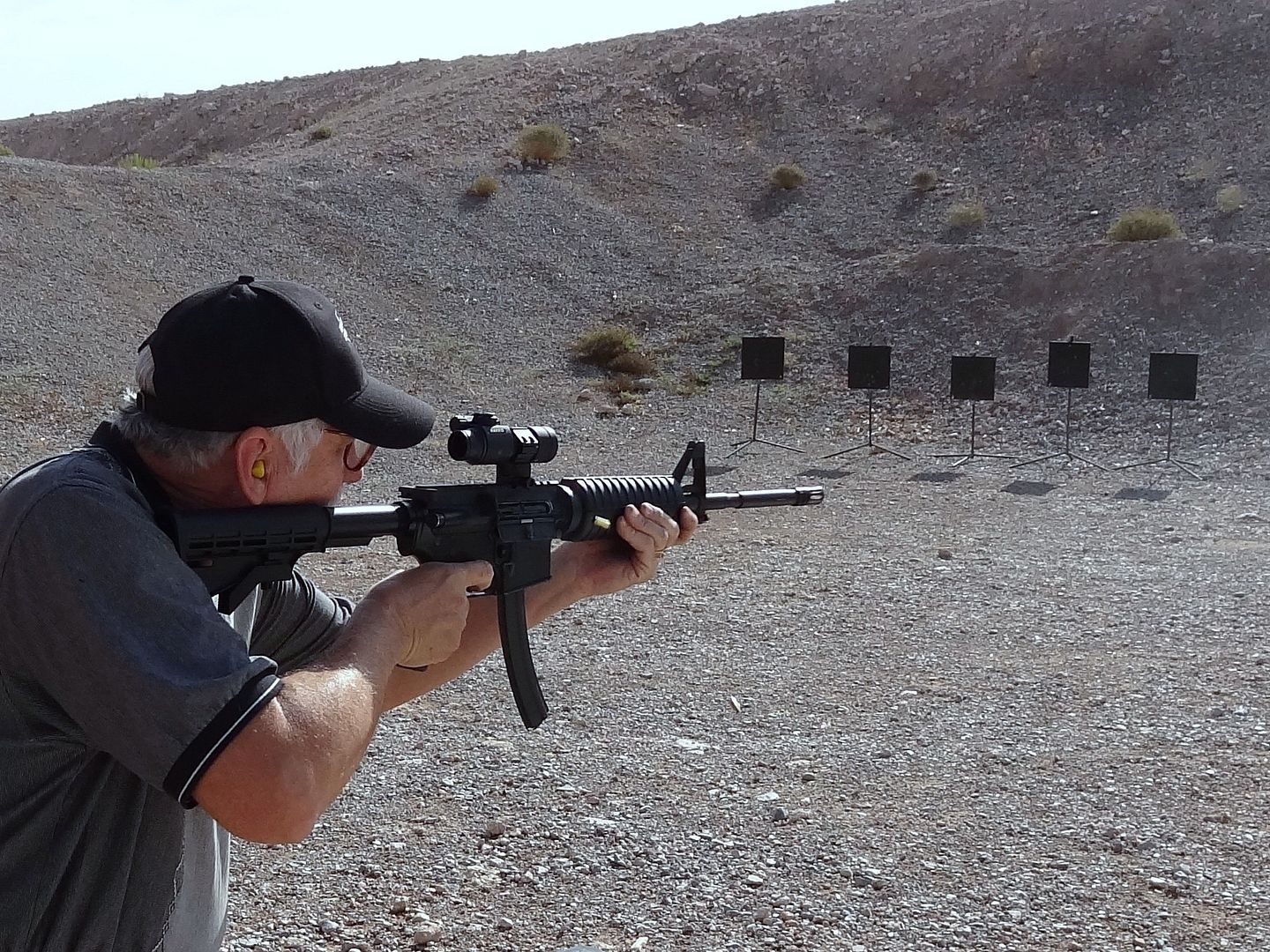 Loading up Uzi mags.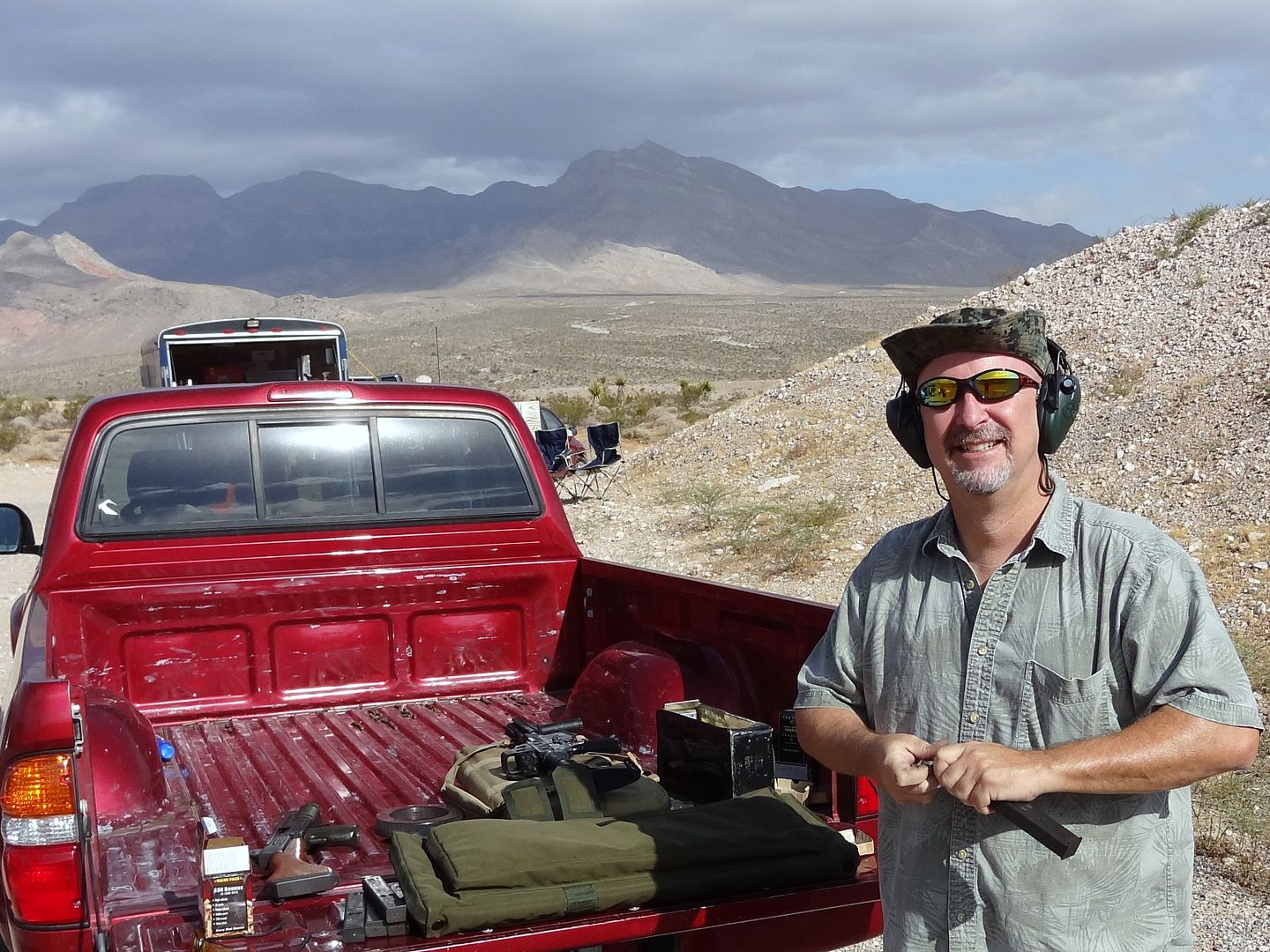 Subgunner preparing his American 180 for a run in the .22 class.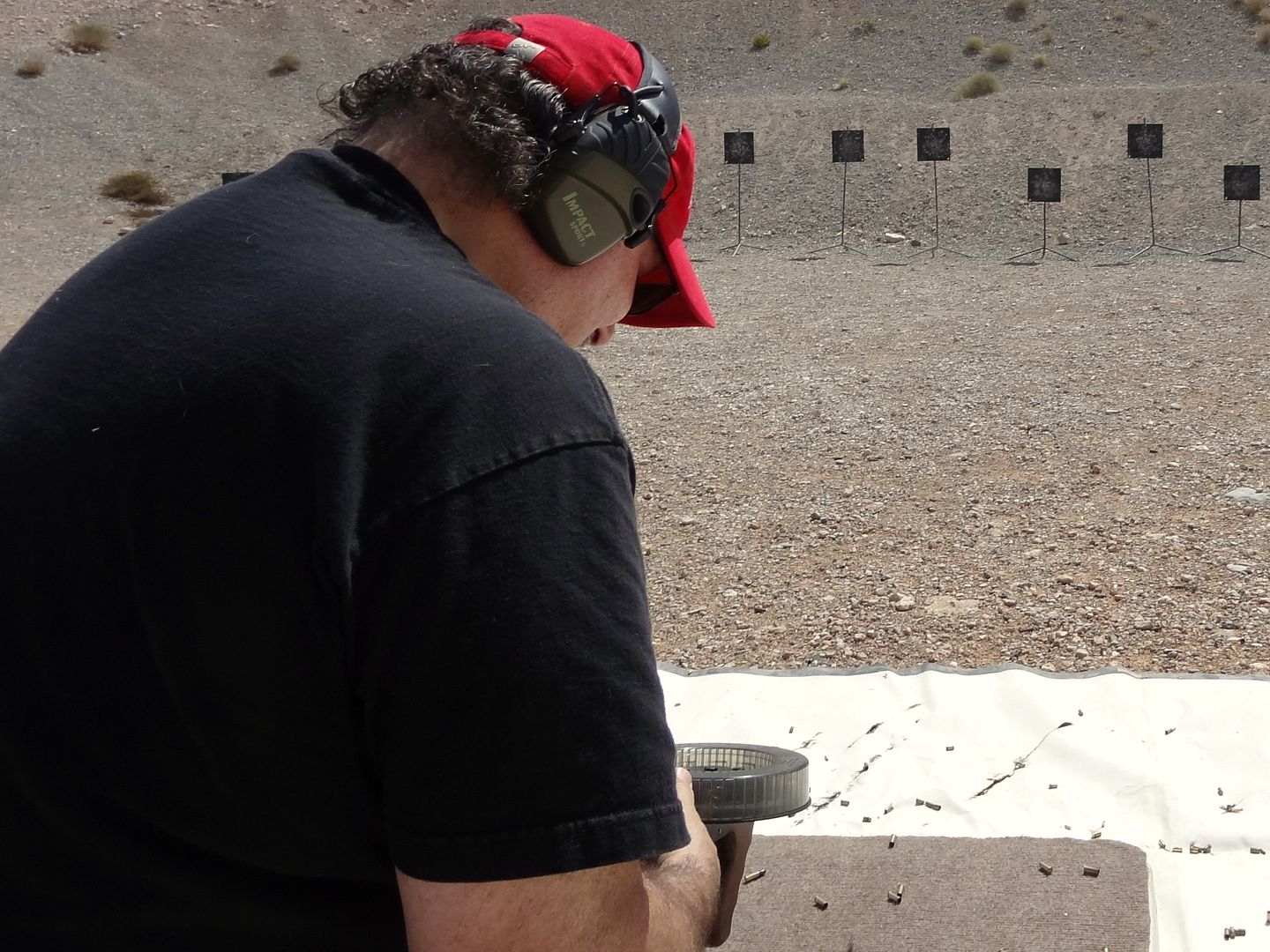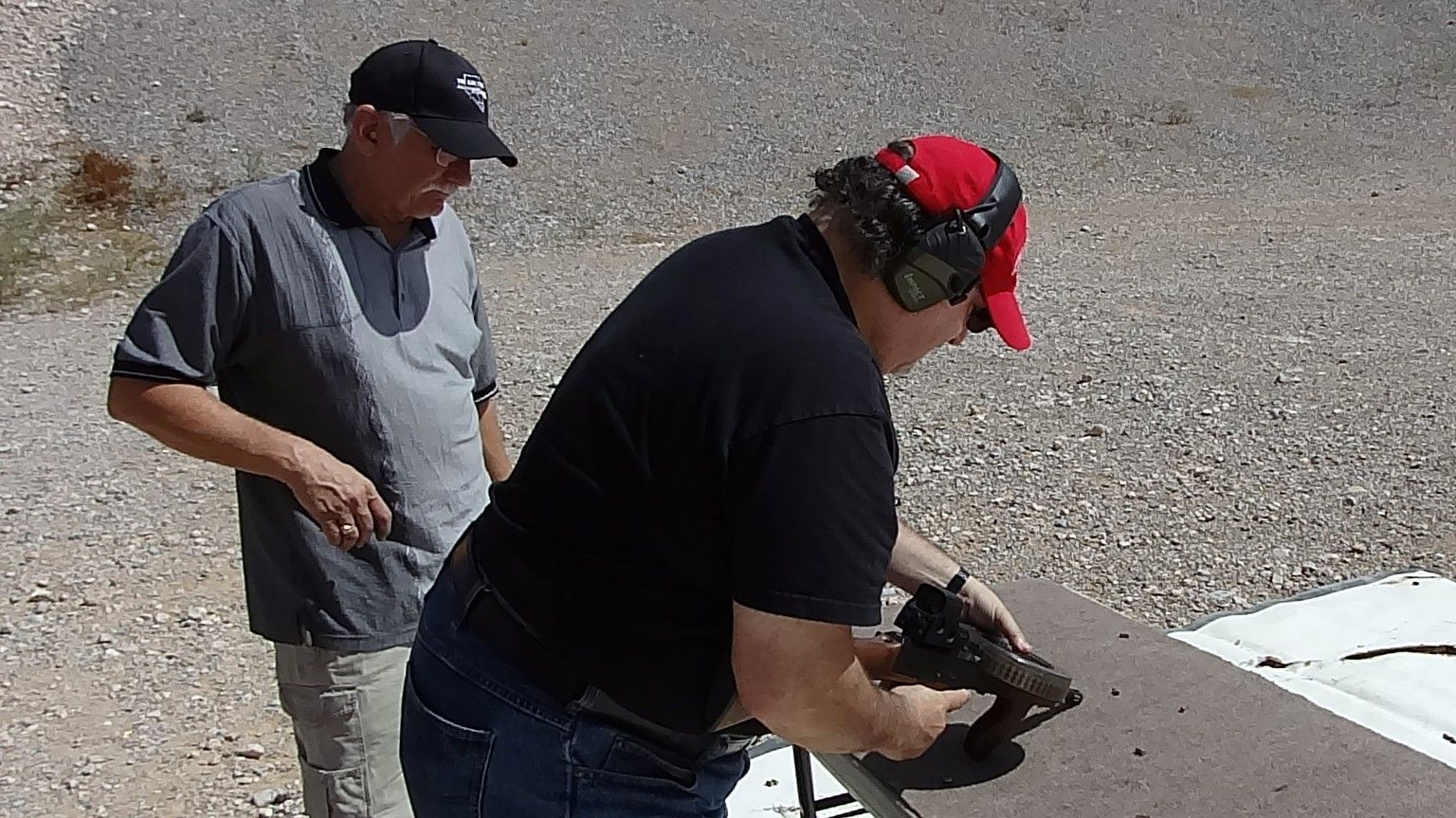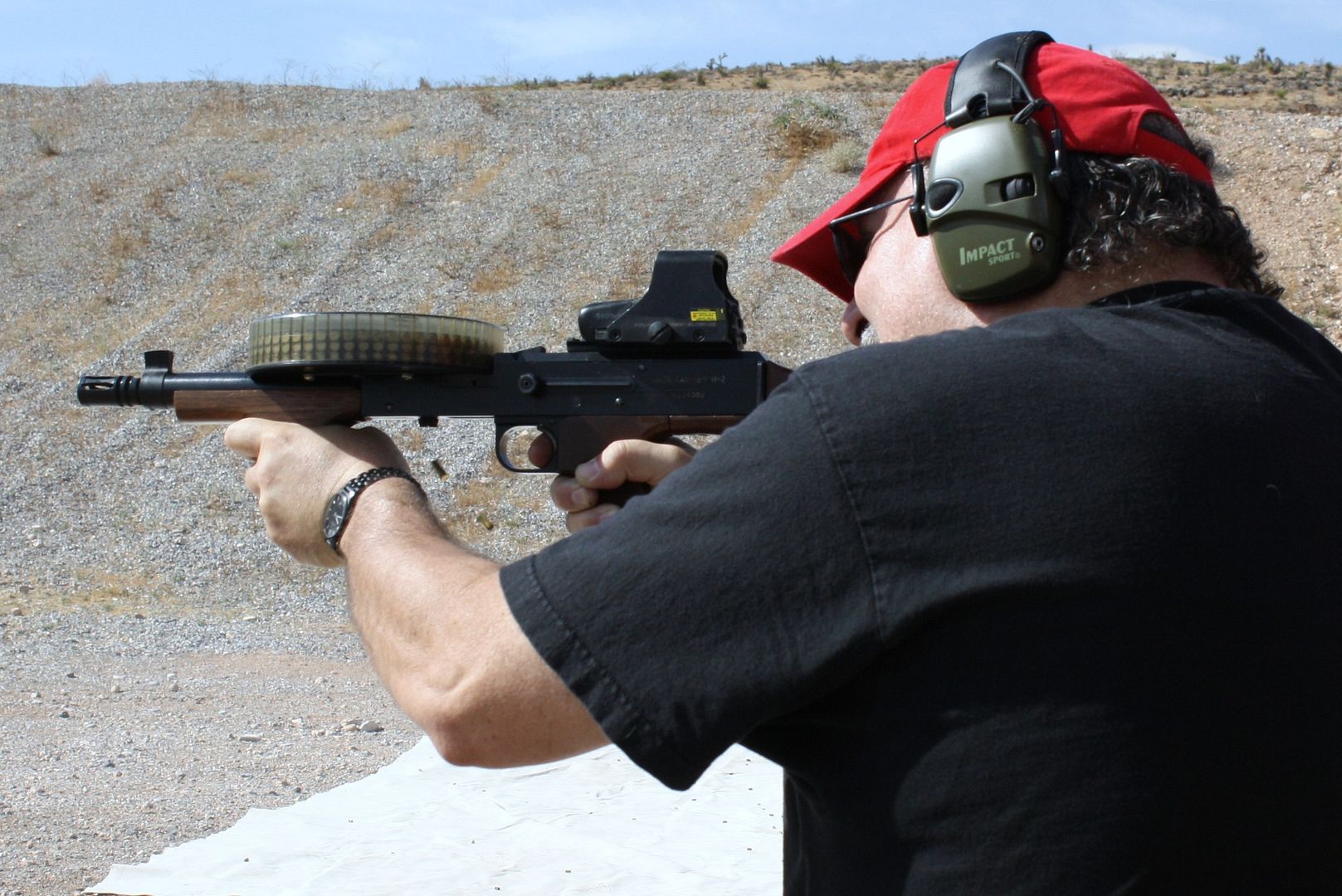 Winding up the AM-15 drum for the .22 class.
Suppressed American 180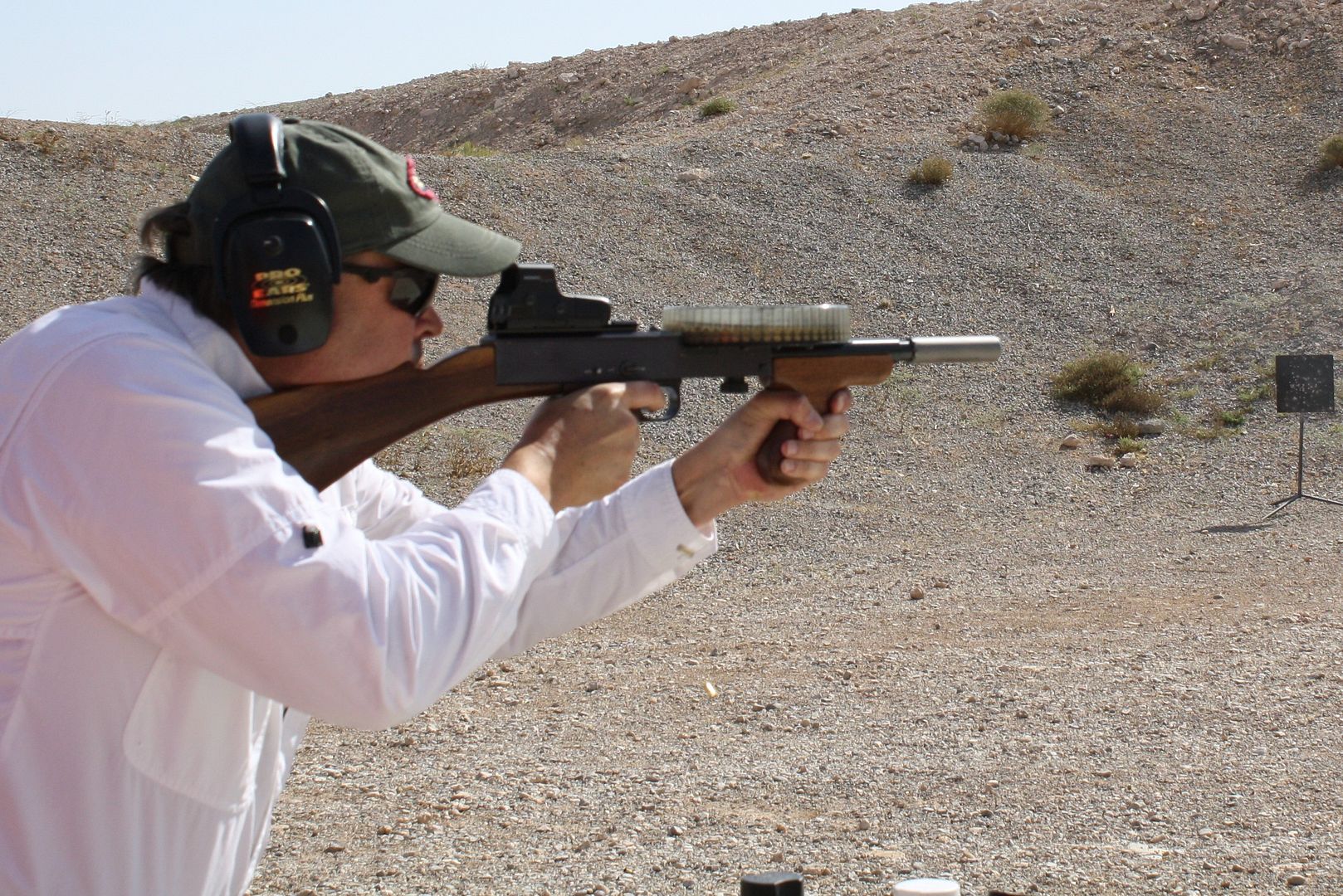 Beta Cs were a good tool for this match.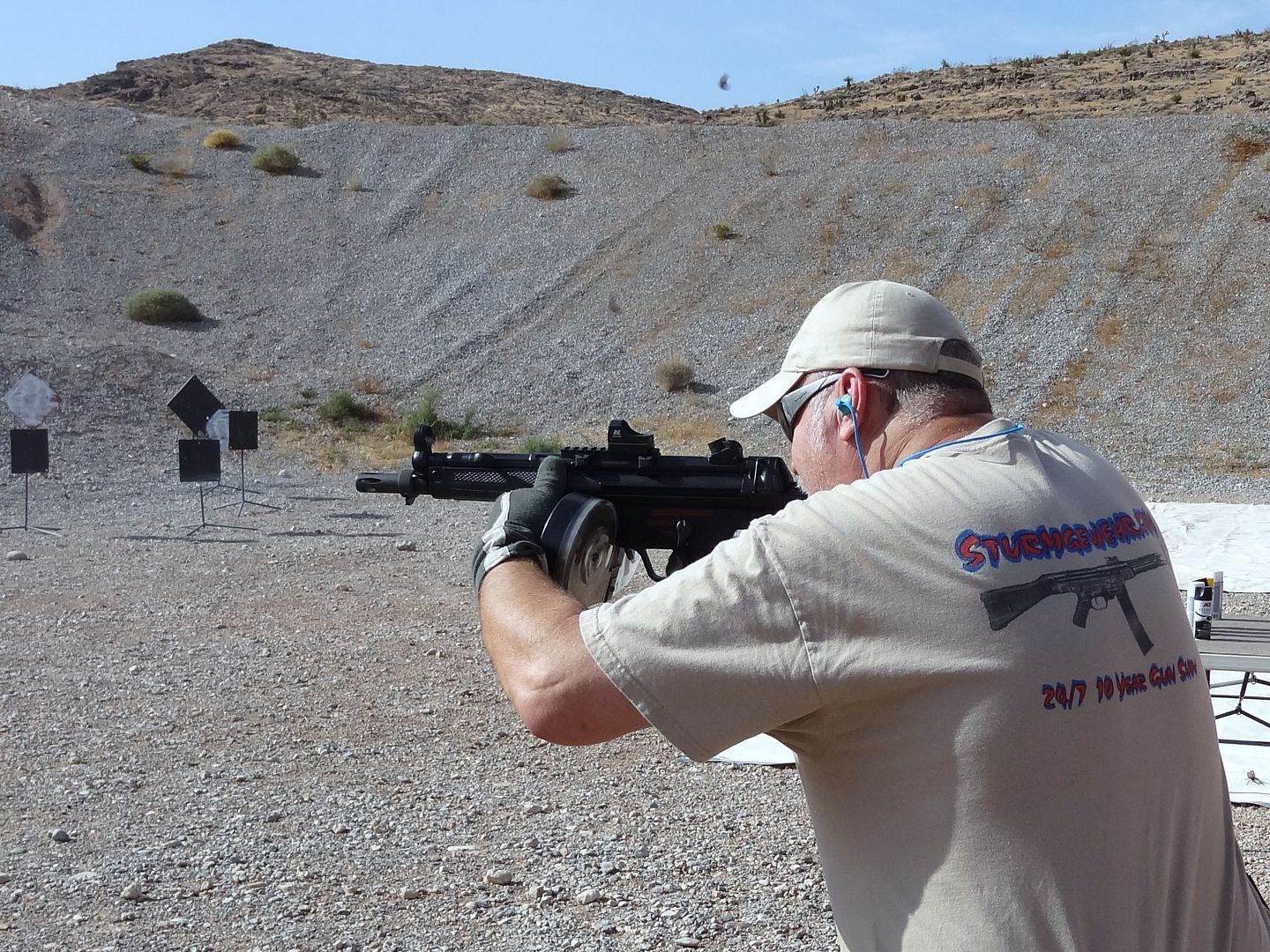 H&K flash hider.
Note bullet strike that launched it all the way to the back berm. It was a tough day for H&K MP-5s.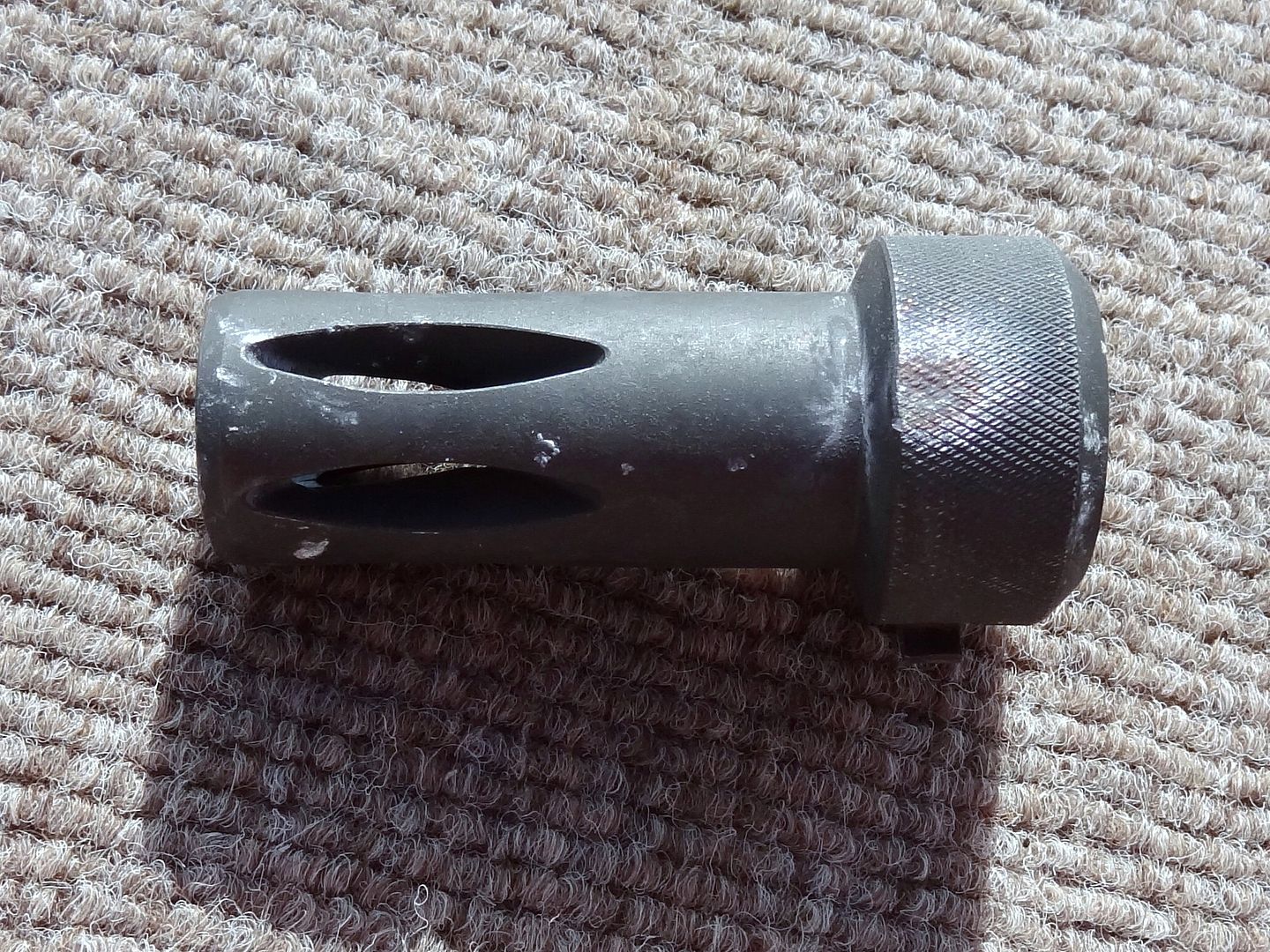 Jihadist subgunner?
MAX-31 with 72 round Suomi drum.
With 50 round coffin mag.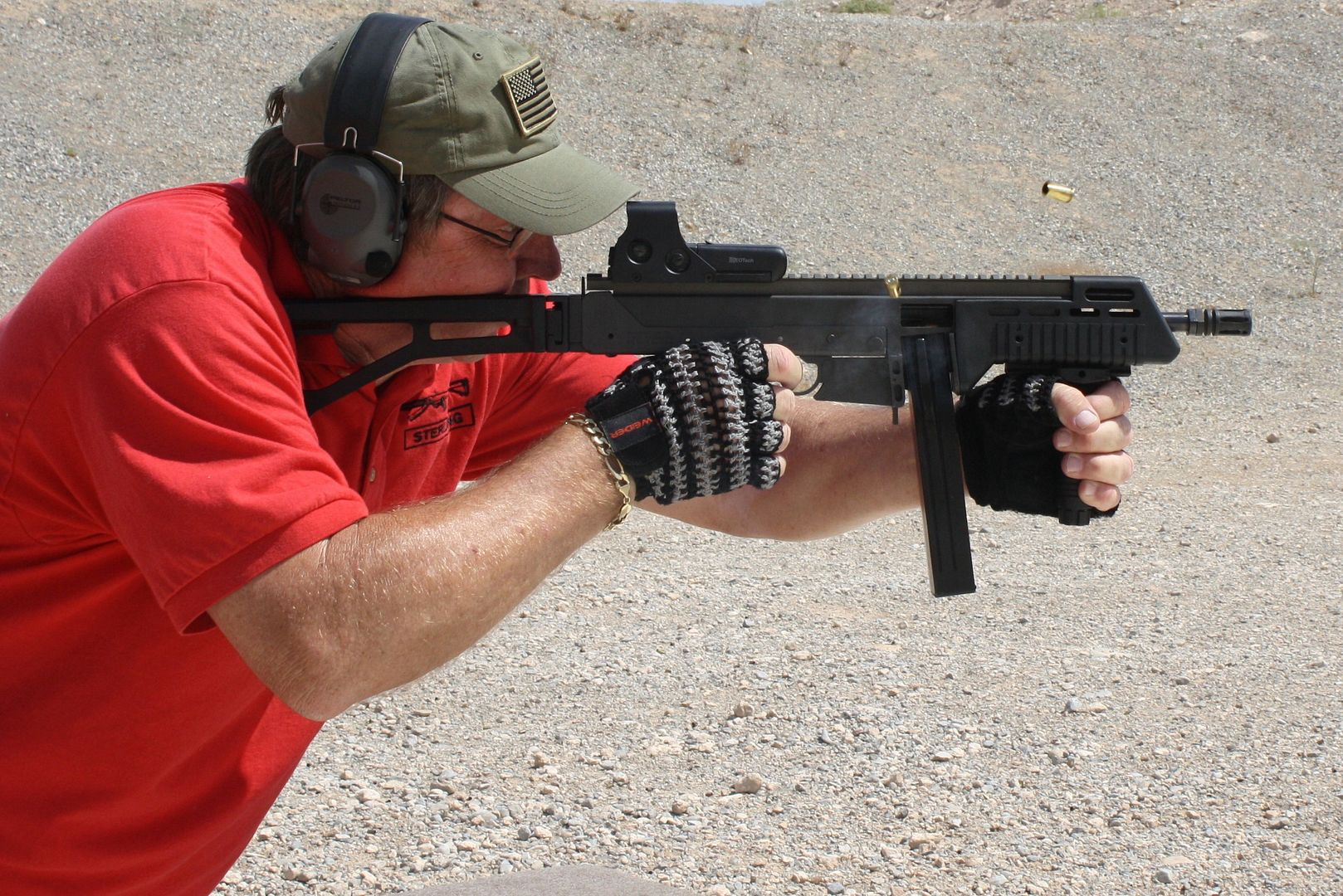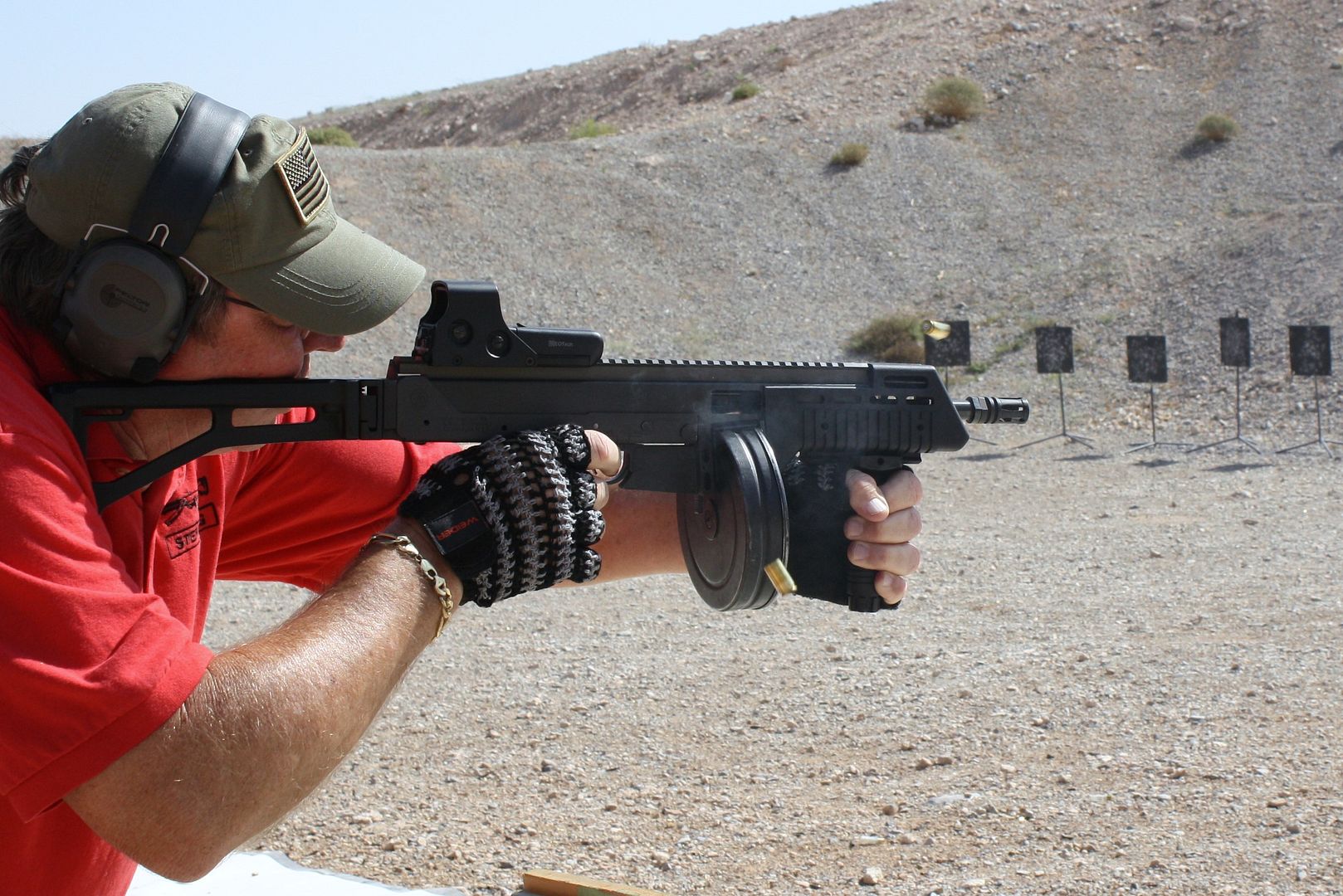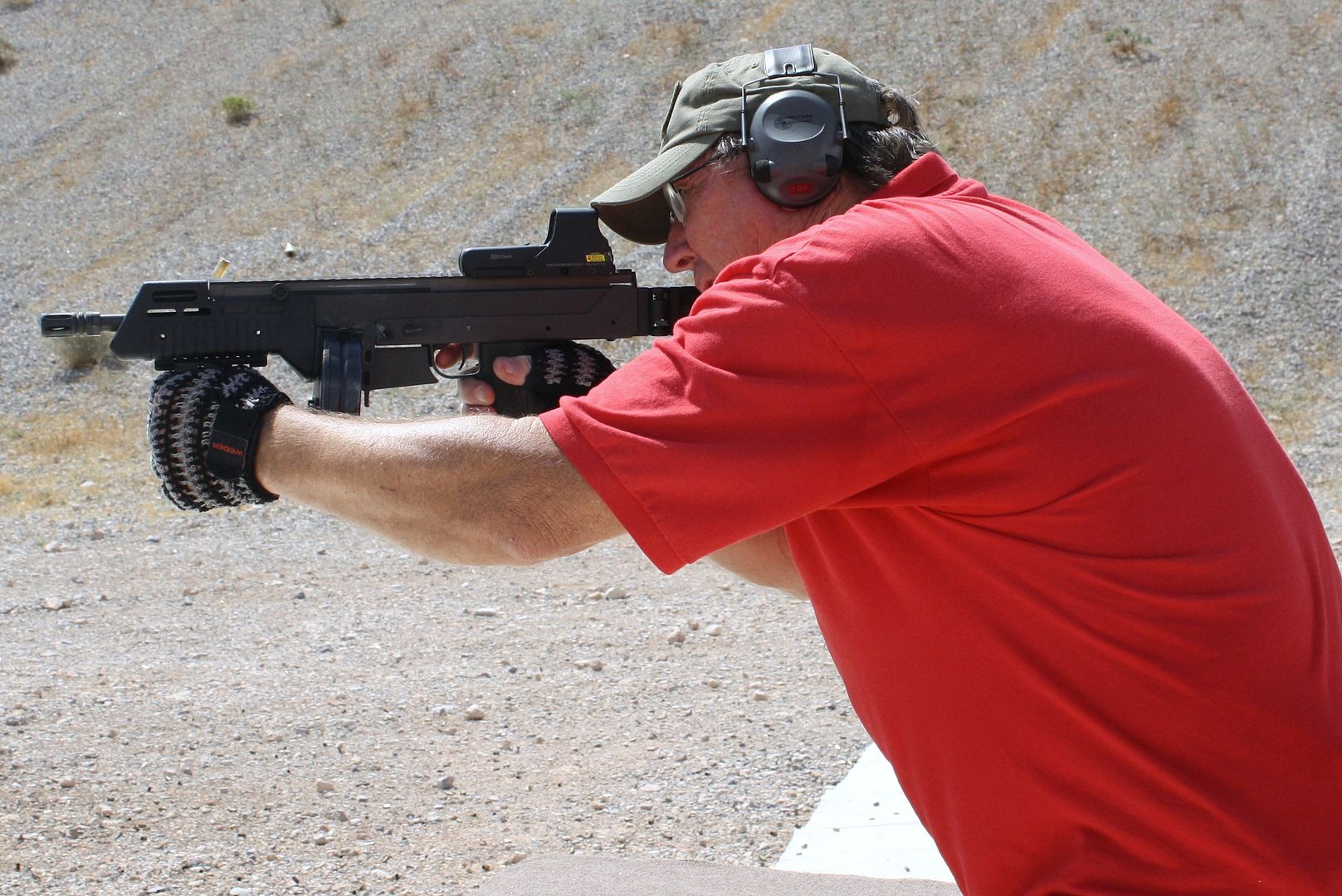 What the heck was THAT?!
Ronnie with the MAX-31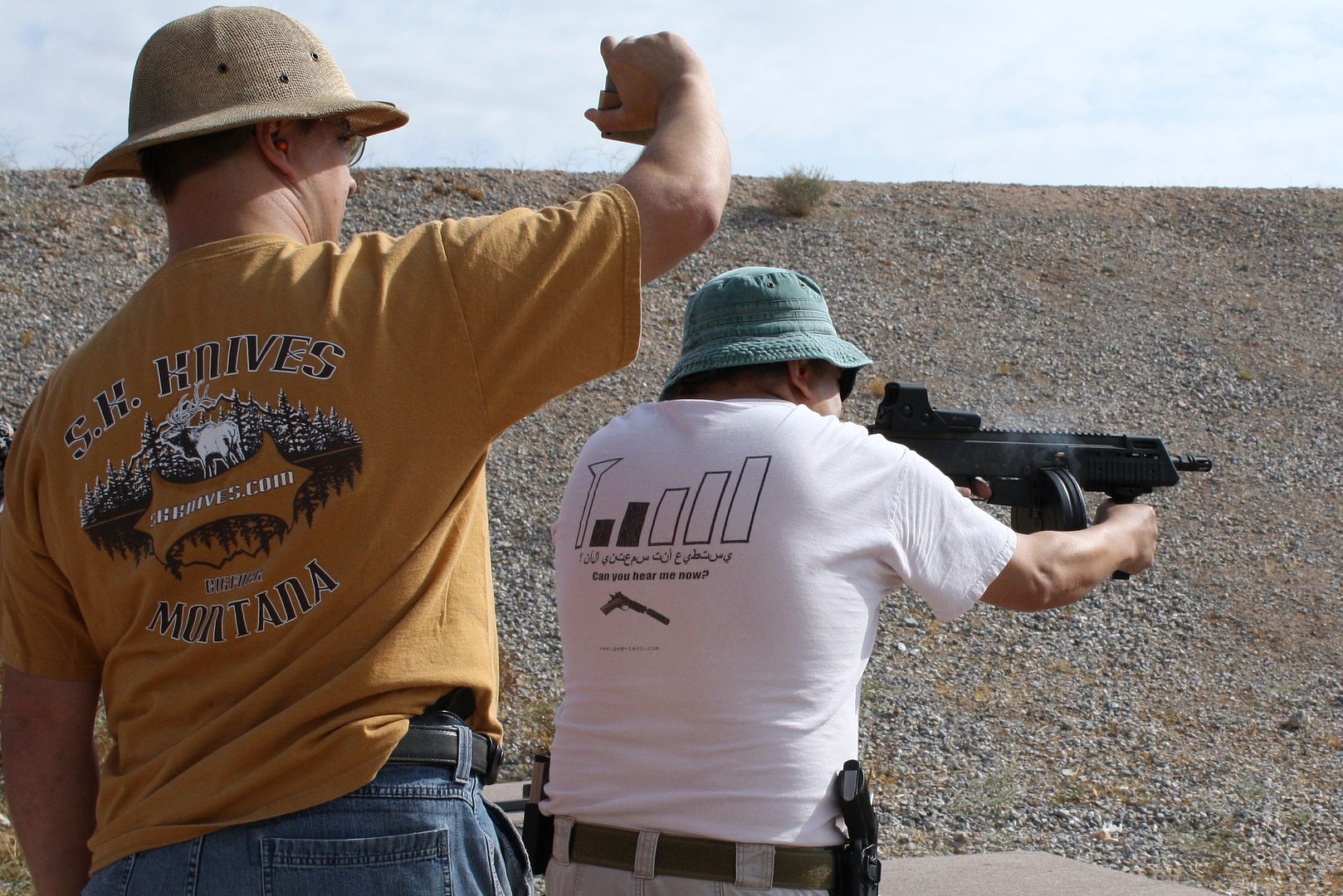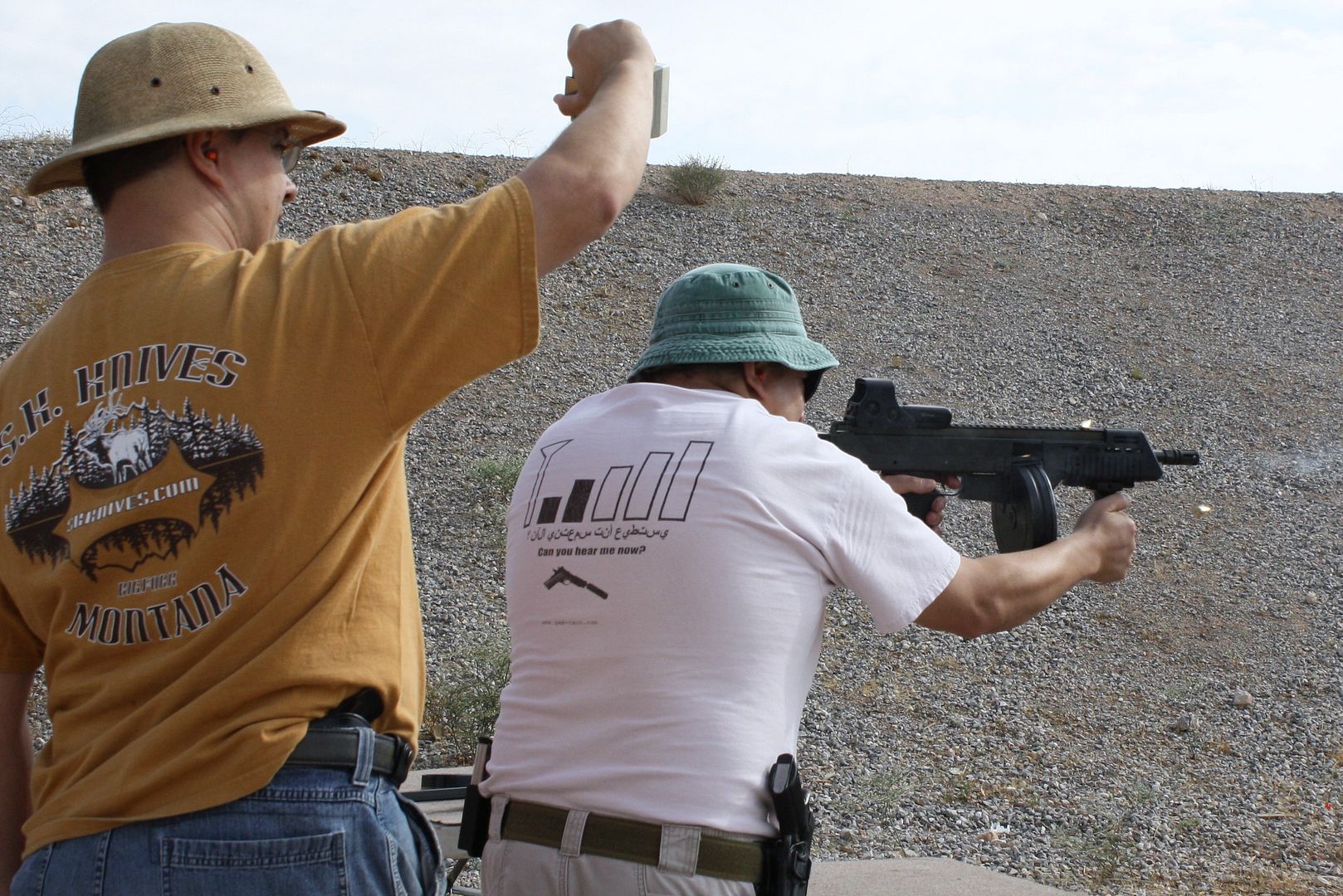 Irv with MP-5 and Beta C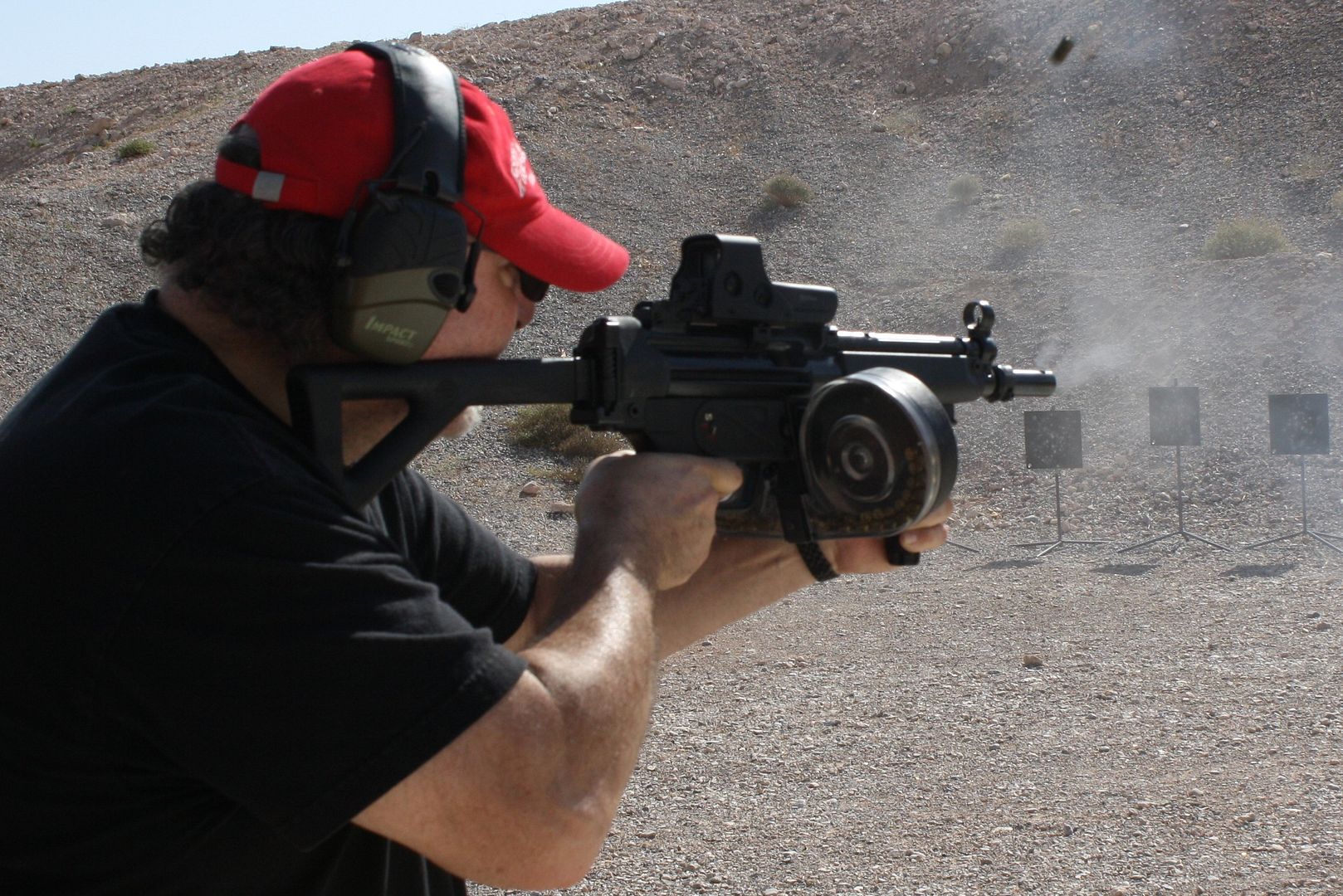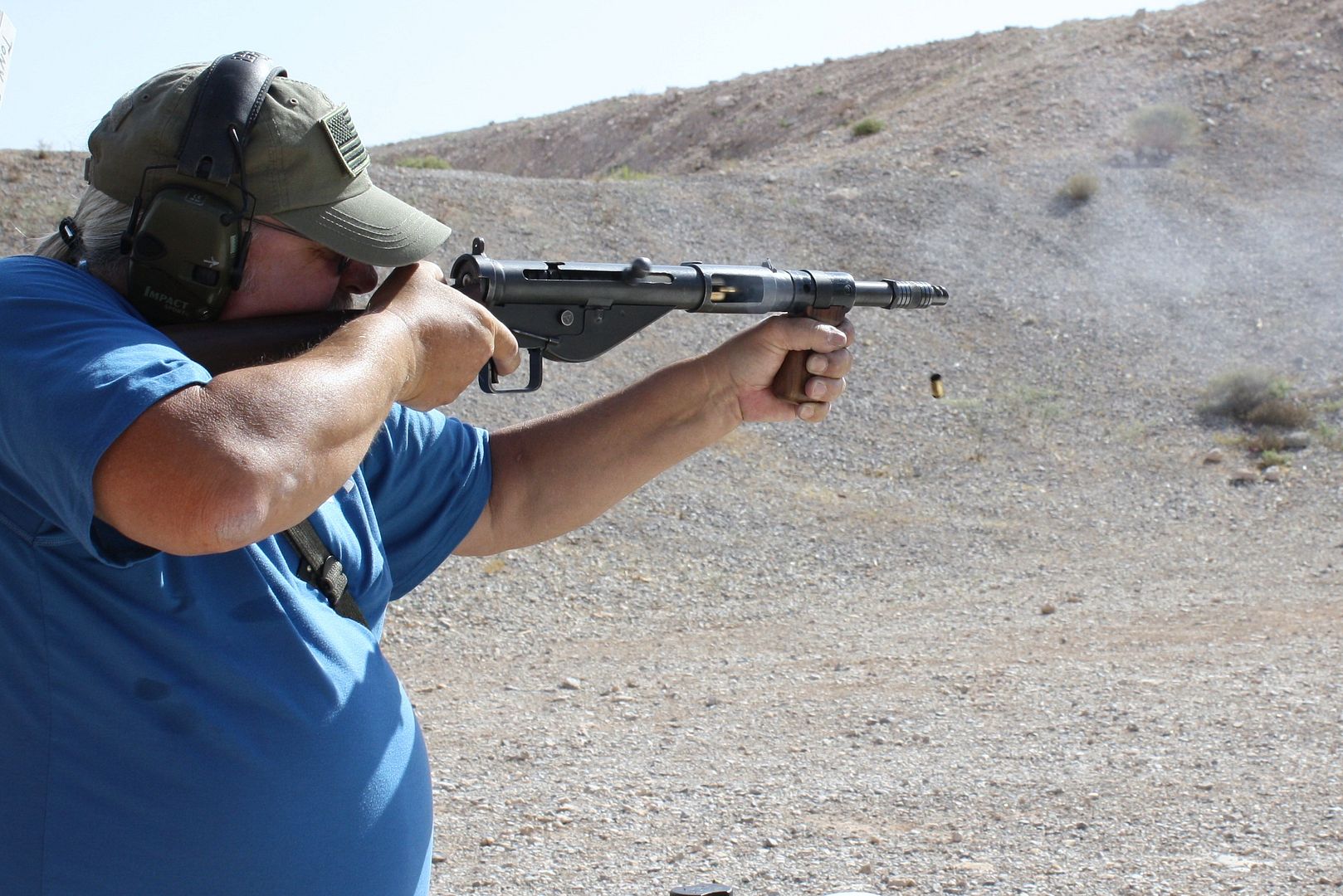 John gets a turn with the suppressed Uzi.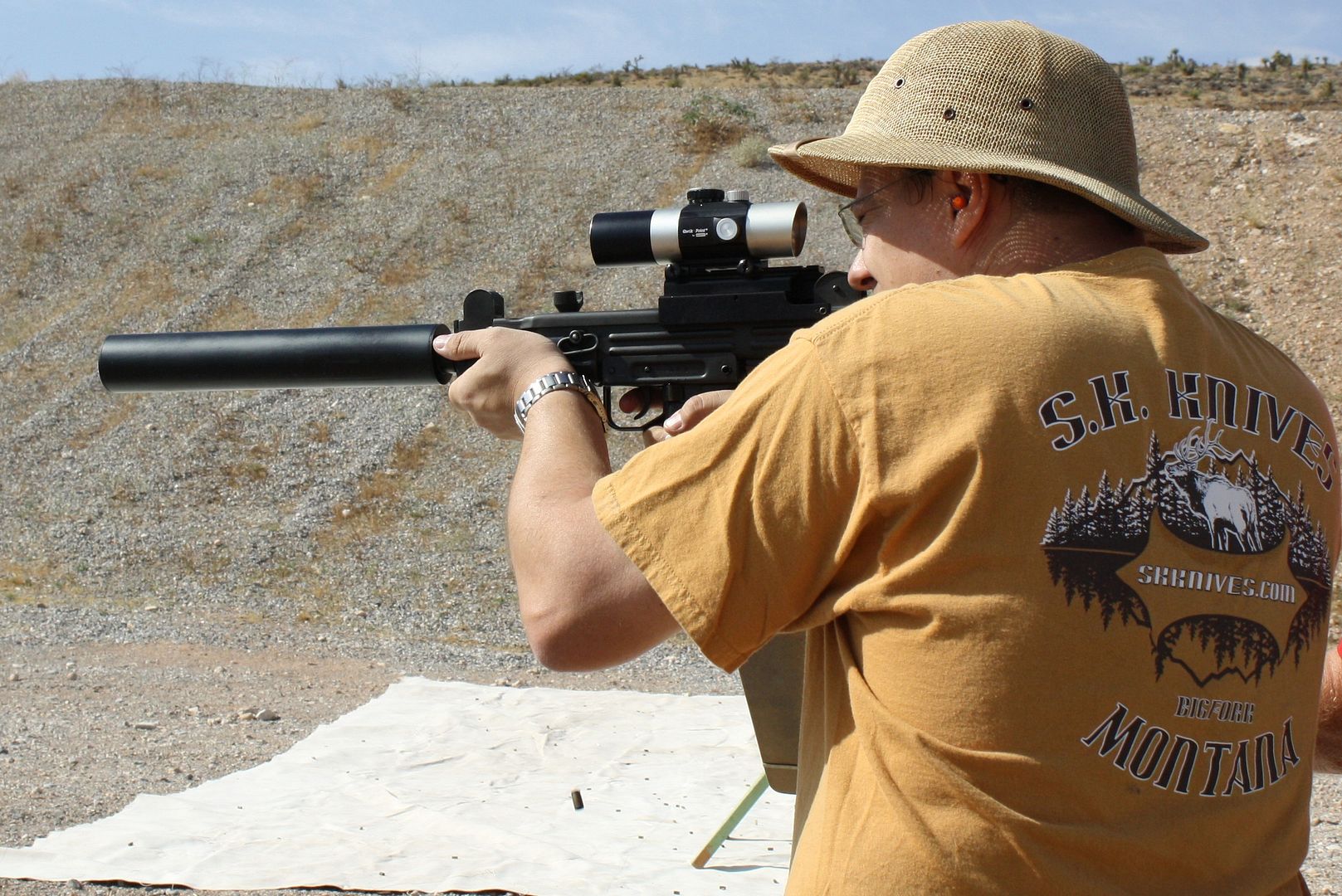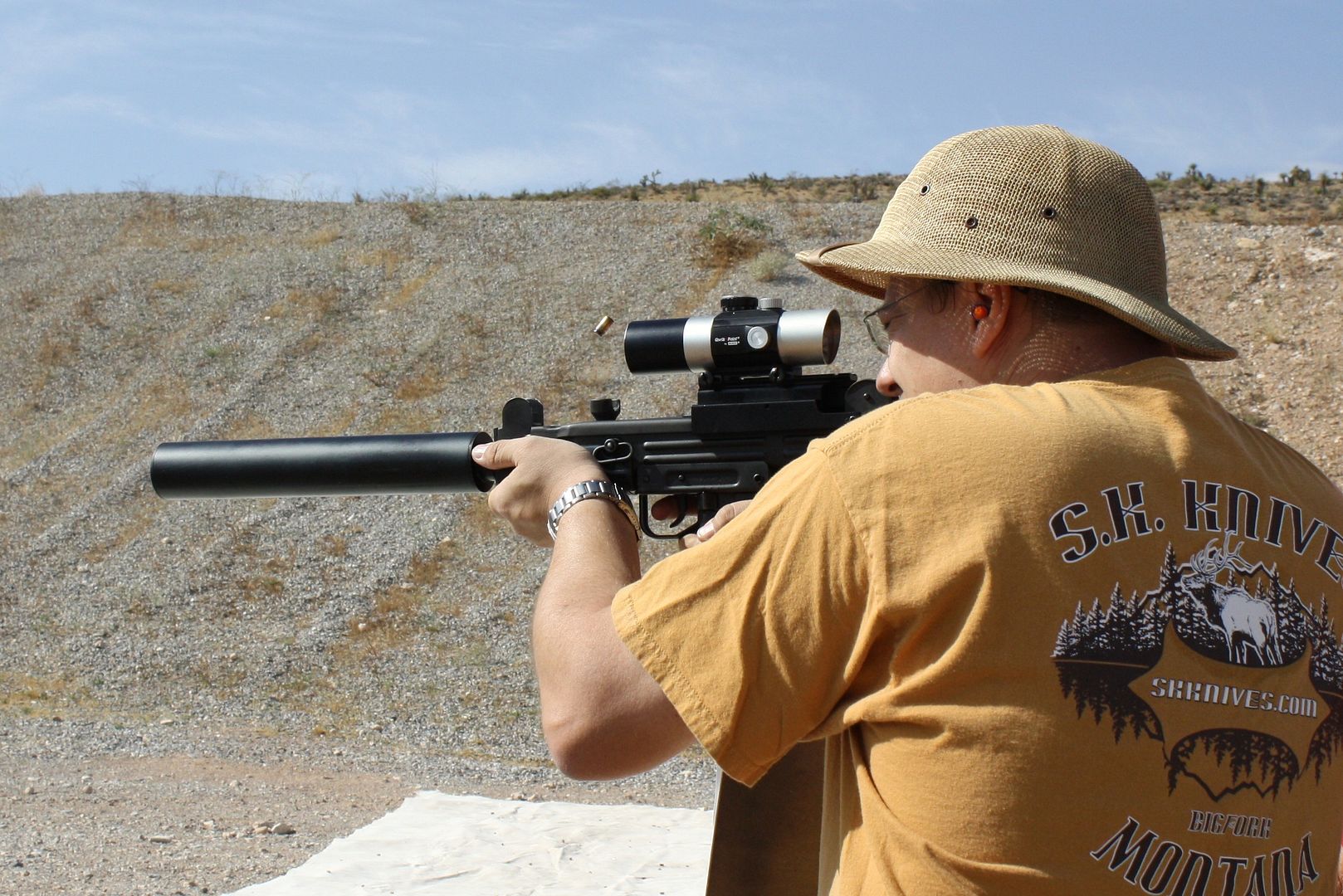 Matt hitting 'em hard with the Uzi.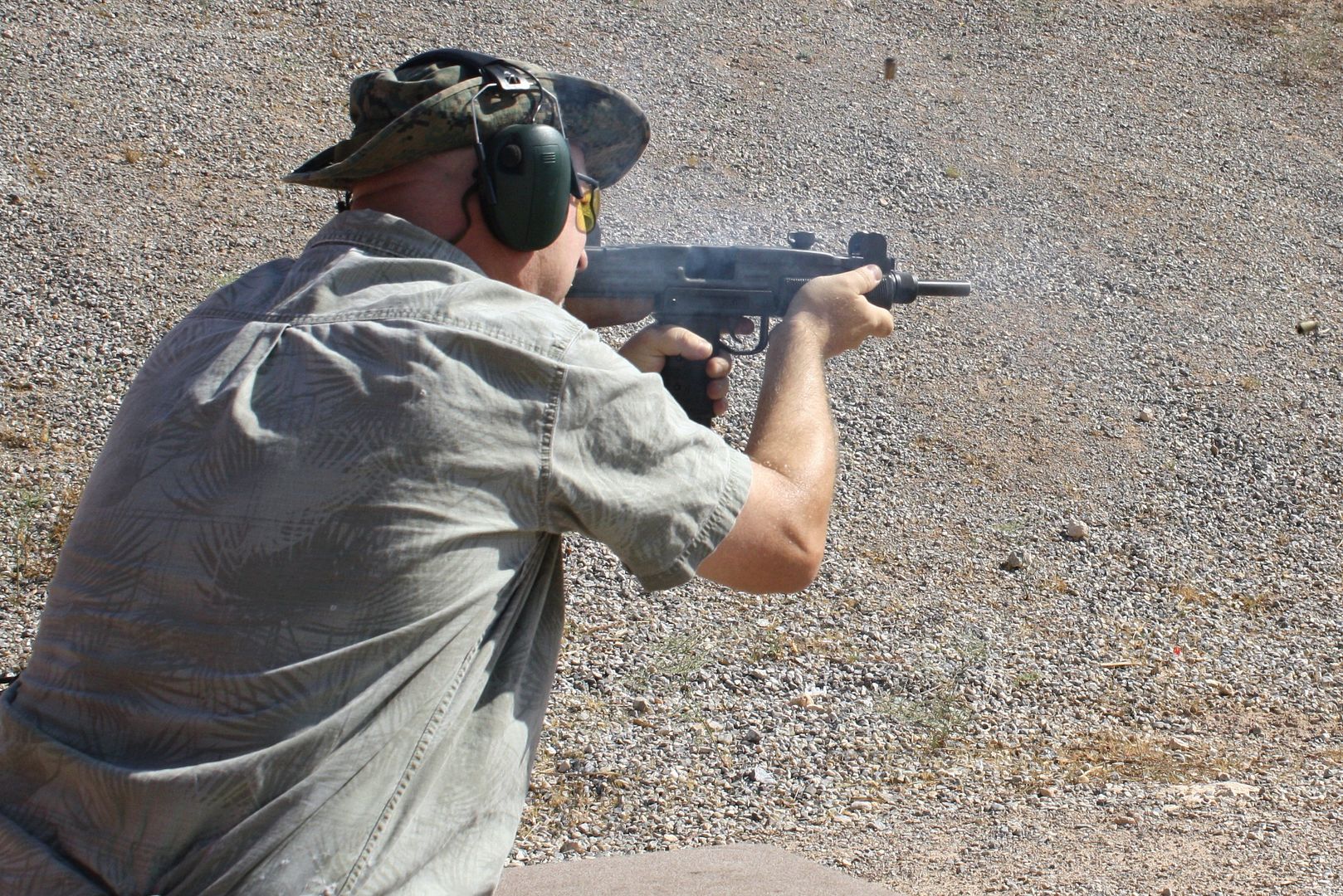 Godfather with Beretta 38A
Gladys gets some!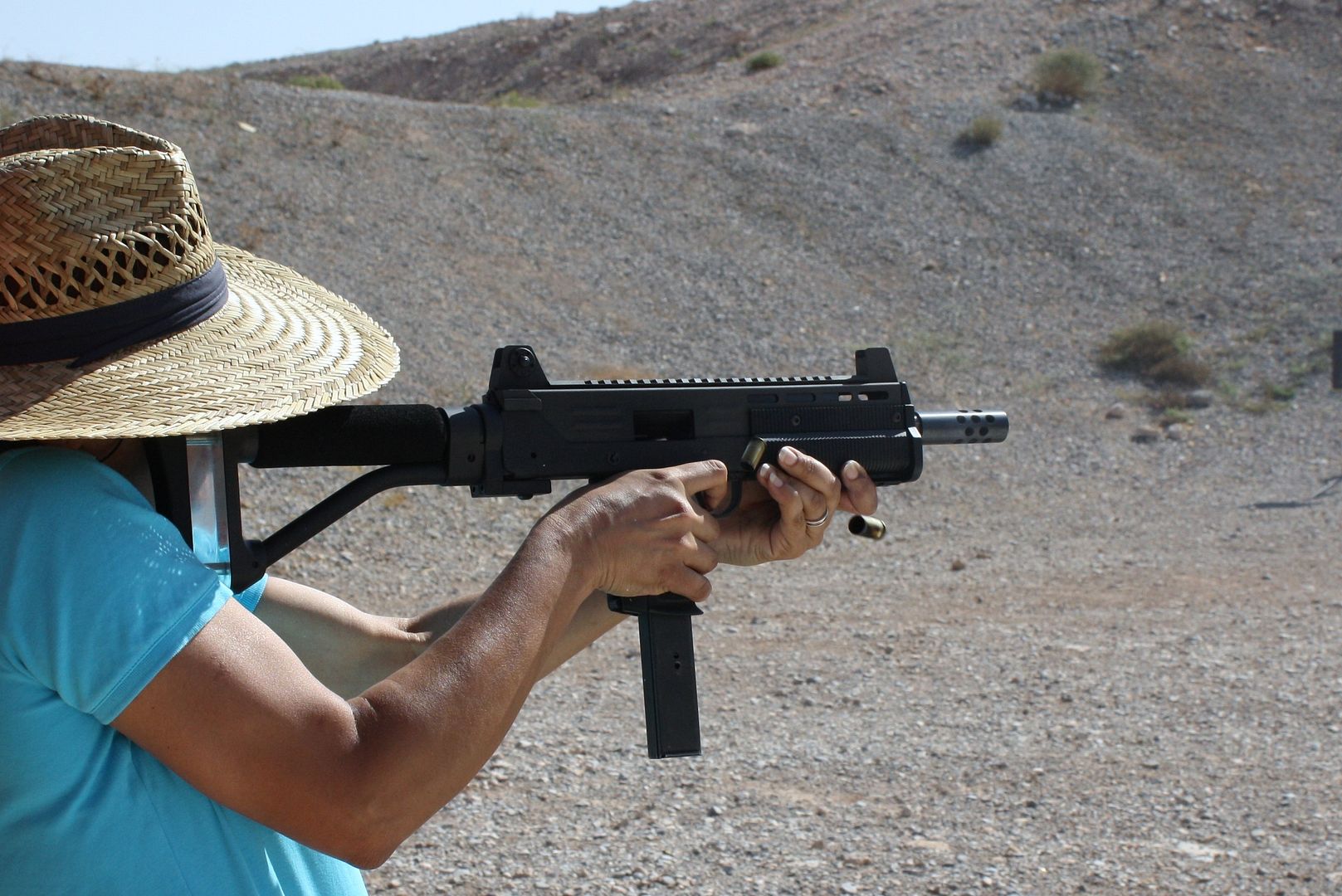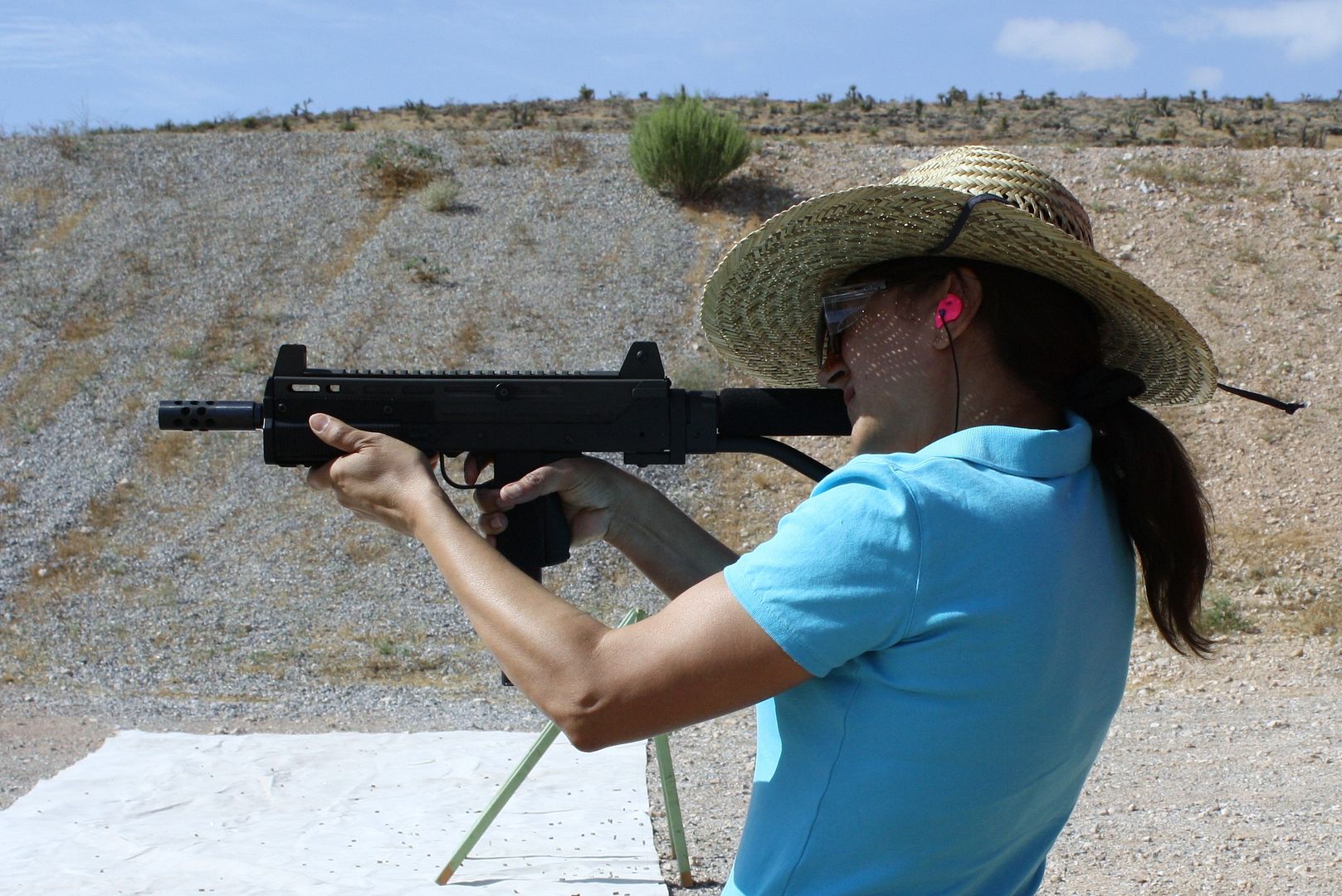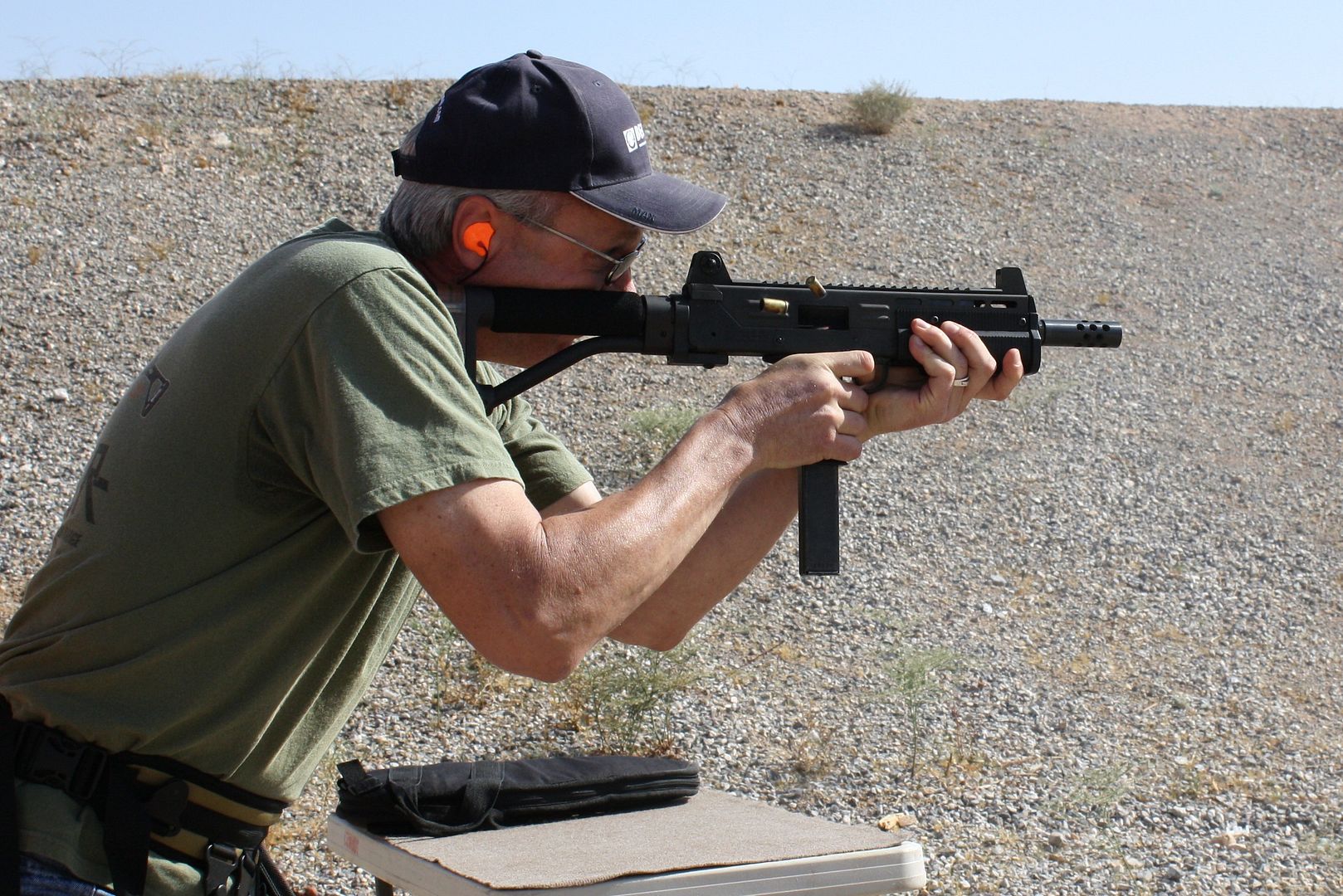 After a great run, Paul considers the Richard Lage genius that is embodied in the MAX-11 upper.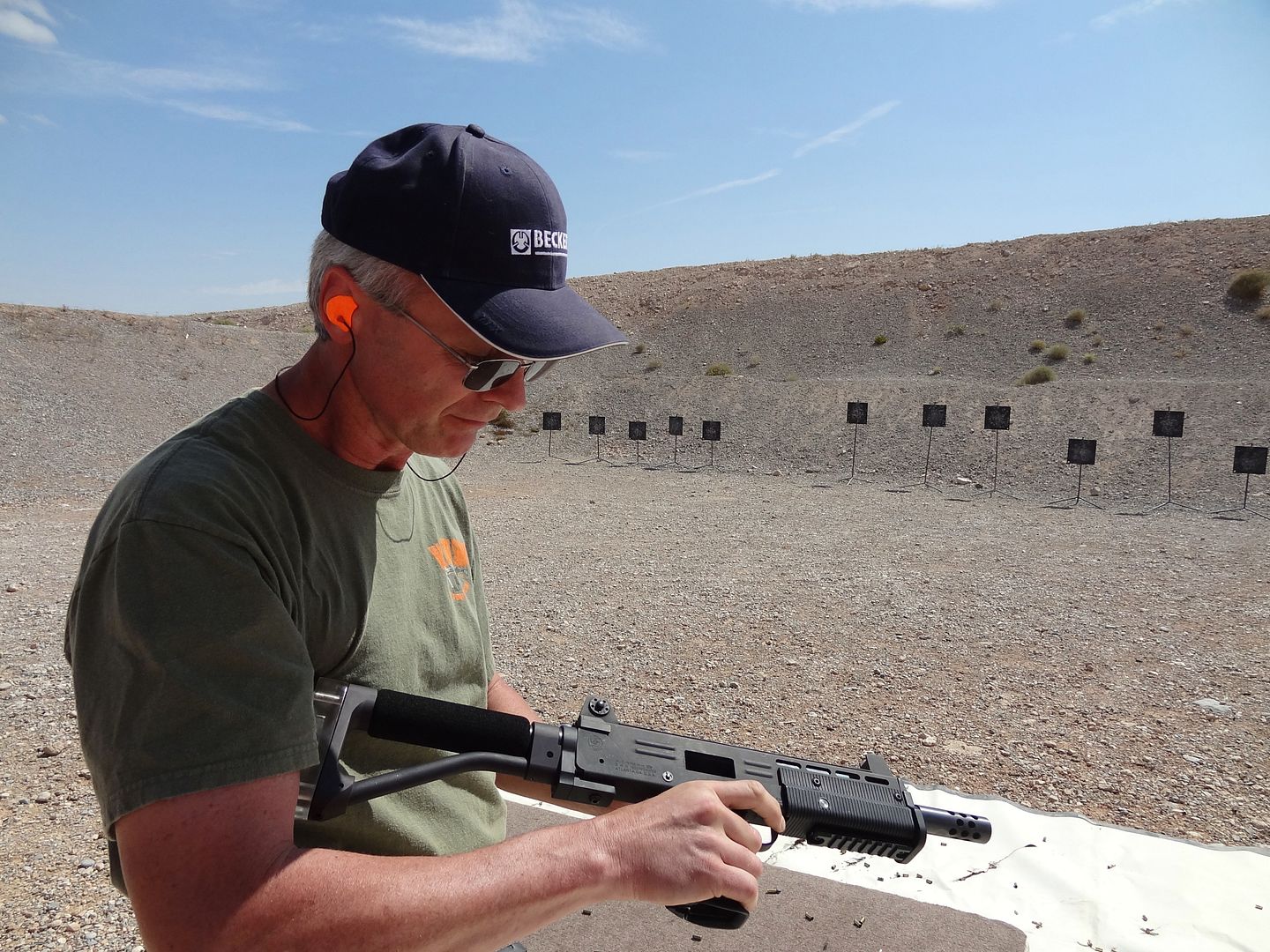 [/QUOTE]